What the Metaverse Means to a 25-Year VR Veteran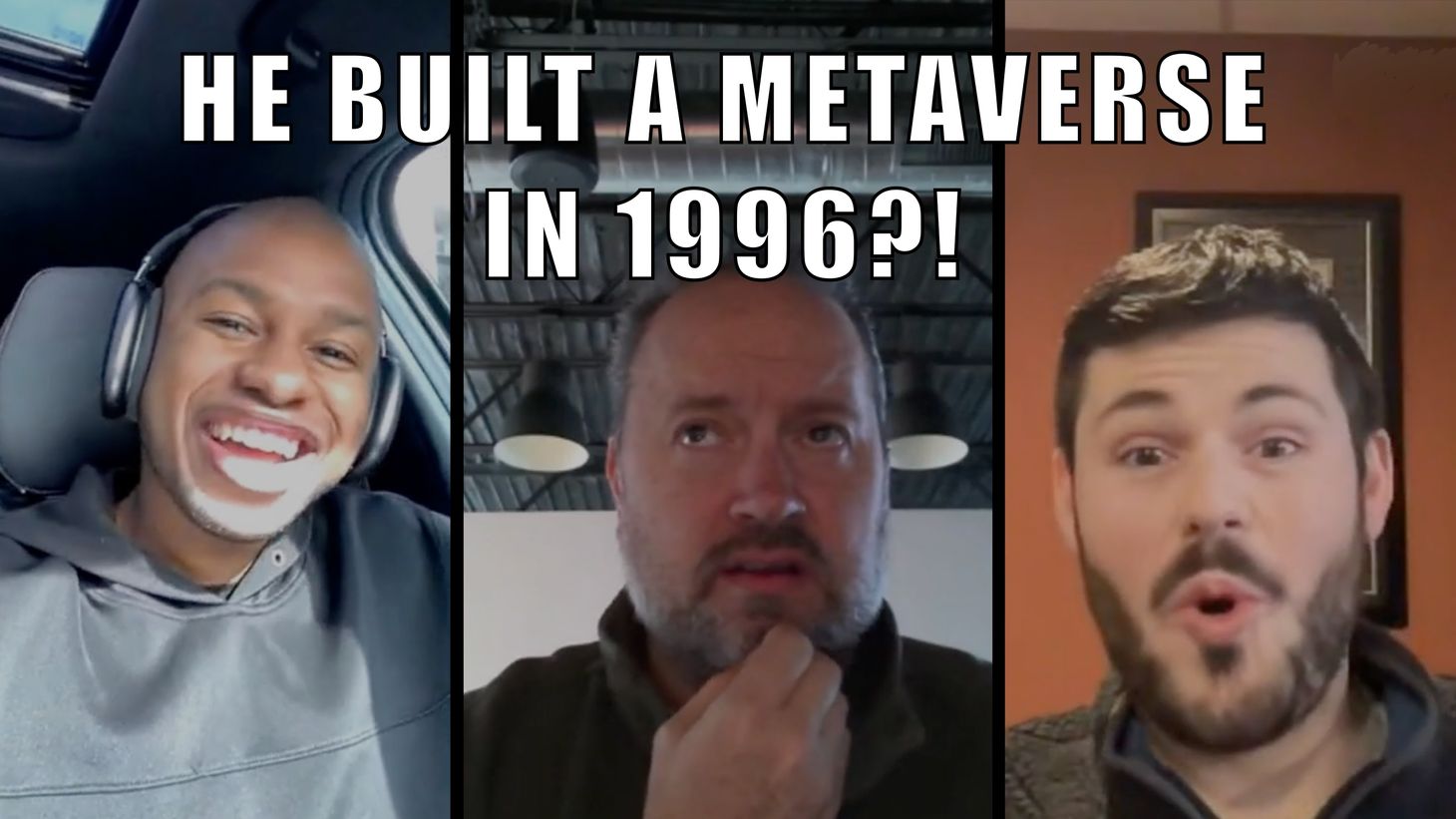 Michael Potts built his first virtual environment in 1996. Since then, he's owned over 20 different VR headsets and built a metaverse design services company (M2 Studio) over the past couple of decades.
Michael has been around to witness and experience everything important that has happened in VR. What he has, that many other so-called "metaverse experts" lacks, is a true sense of the history of VR and what actually drives consumer adoption. When it comes to the metaverse, he's a brain that you want to pick.
We were blessed to have Michael as a guest on this week's NFT QT Show. Throughout the episode, we discuss topics including:
The importance of getting metaverse experience now
A brief history of the metaverse and VR devices
Why Meta wants to track your emotions in VR
Michael's 5 favorite metaverse creators
The operating system of the metaverse
What it will take to make VR habitual
How Apple will capitalize on the metaverse
You can tune into the episode below:
If you weren't able to put two-in-two together, Michael's VR design agency was responsible for the readymade metaverse NFT we bought a couple of months ago on our episode with Spatial.
The M2 Studio team is really thinking about the metaverse in a pioneering way, which is exemplified in their extensive partnership with Spatial and their numerous corporate activations underway.
If you're curious about the metaverse at all, then I'd highly recommend watching this week's NFT QT Show.
Ready to Learn About NFTs?
Join 11,000+ readers of NFT QT, a weekly newsletter packed with tips and actionable insights for people fascinated with NFTs just like you.