Spencer Dinwiddie NFT – The Rise of Crypto Sneakers & DigiPhysical Goods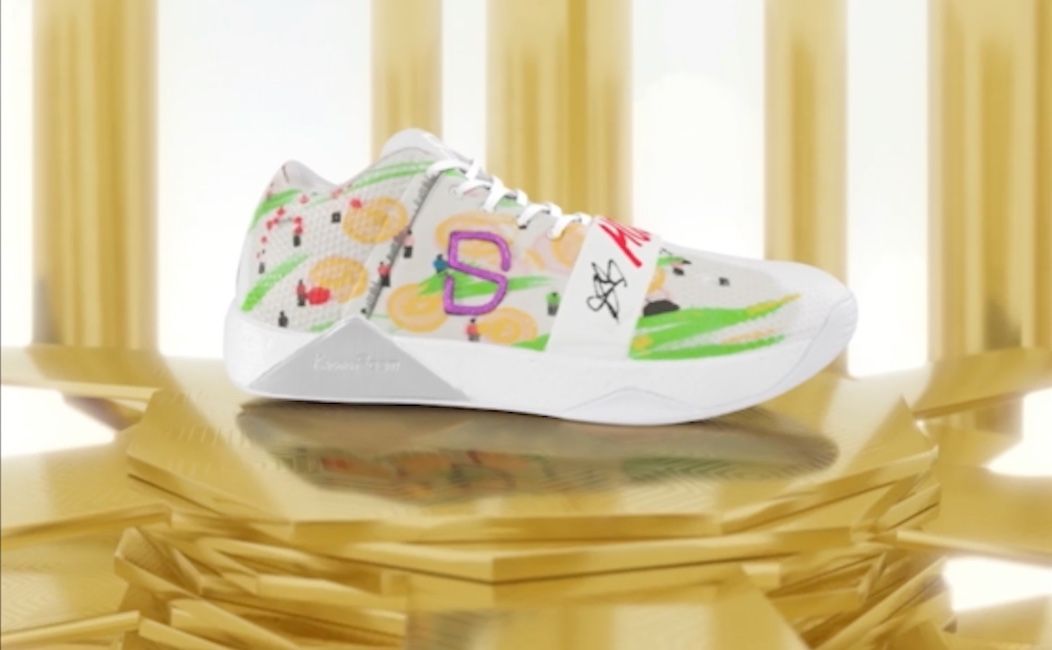 Spencer Dinwiddie is the most forward-looking, tech-obsessed athlete in the world. It's a bold claim. But he's shown us two great examples of future theories in action. First, it was in 2020 when he tokenized his NBA contract, giving anyone the ability to buy a portion of his future earnings. And now, it's his foray into NFTs with the Crypto Sneaker.
Dinwiddie has released his Crypto Sneaker which is a digital version of his signed, game-worn K8IROS sneakers that can be redeemed for the physical collectible. On top of that, in the subsequent, drop he'll be releasing NFTs of the Crypto Sneaker for free.
This isn't just a run-of-the-mill NFT. It's a DigiPhysical good with the ability to one day be displayed or worn in virtual worlds. Something I believe will become highly sought after with the coming explosion of VR communities.
DigiPhysical goods will have the most longevity out of all the NFTs. Not the most expensive, necessarily. But they'll have the most utility in the future.
DigiPhysical goods are the virtual equivalent of goods we use or interact with in the physical world – whether it's virtual clothing, statues, or just common household objects with a cool design. The key, though, is that the DigiPhysical good is created in a file format that can be imported into virtual worlds.
To learn more about why we believe so much in DigiPhysical goods (and are also designing the NFTQT.com NFT collection as DigiPhysical goods), you can tune into our podcast episode on that topic below:
Of all the U.S. sports leagues, the NBA has by far been the fastest to adopt NFTs (and the most successful).
Obviously, there's the NBA-licensed NBA Top Shot project, which has done over $635 million in total volume. There are NBA organizations dropping NFTs such as the Warriors, Raptors, Pistons, Kings, and Bulls. And even a couple of individual players have dropped NFTs – including Wilson Chandler's virtual shoe deal with CryptoKickers and Kyle Lowry's Through My Eyes collection.
Why is this particular league so far ahead of others?
Maybe because NBA players are the most marketable US athletes. Perhaps because there are loads of NBA players who also are tech investors.
I really don't know. But they're clearly setting the prime example for other sports leagues.
Interested in learning more about NFTs and the strategies behind a successful NFT drop? Learn all about that and more in The NFT Handbook.
Ready to Learn About NFTs?
Join 11,000+ readers of NFT QT, a weekly newsletter packed with tips and actionable insights for people fascinated with NFTs just like you.