MetaMundo is Creating 3D NFTs that Will Work in Every Metaverse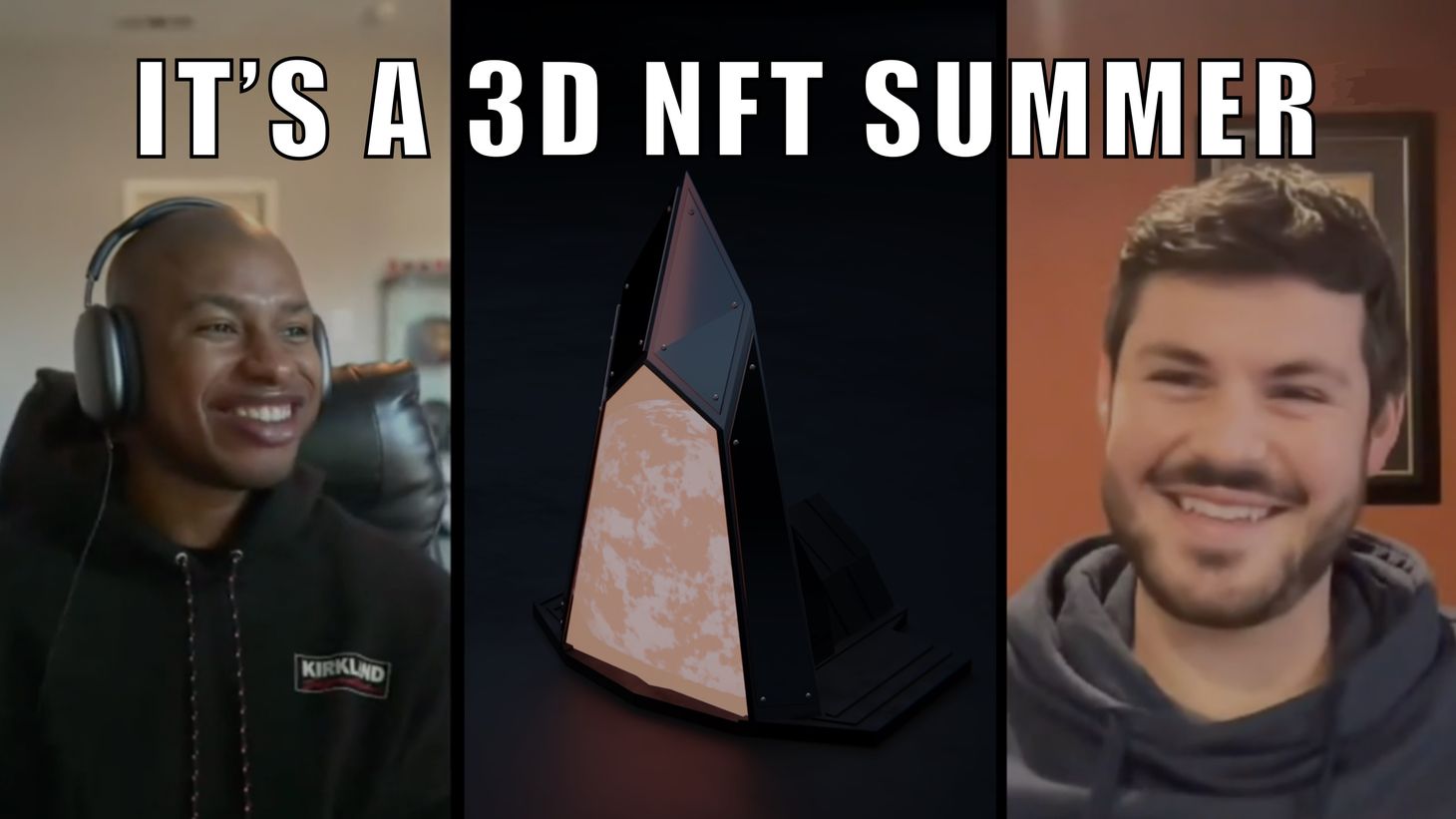 We've been hyped for the launch of MetaMundo for months now. Pretty much every metaverse platform discusses this idea of "the open metaverse" – where users can port between metaverses and bring their assets with them. Yet, there isn't a consensus on the file type we will build the metaverse in. Decentraland wants glTF files, CryptoVoxels and The Sandbox want .vox files, and who knows what Meta will be building on.
That's why MetaMundo's idea stood out to us months ago. Their marketplace is unique in that they're creating the standard for interoperable 3D NFTs. When you buy a 3D object from MetaMundo (after they launch on Feb 22), you'll receive a bundle of NFTs in the variety of accepted metaverse file formats. This makes them the first platform that is actually helping us move toward the open metaverse, instead of a bunch of separate metaverses.
On this week's episode of the NFT QT Show, we had the pleasure of being joined by MetaMundo's founder, Mark Studholme to chat about the 3D Summer we're about to enter into.
We discuss a variety of topics including:
The vision behind MetaMundo and 3D NFTs
Tools for creating 3D NFTs
The keys to metaverse interoperability
Favorite 3D creators
What is the MetaPortal NFT?
What type of 3D NFT assets will we value in the metaverse?
You can watch the episode below.
Ultimately, the metaverse will be built on the backs of 3D designers, which are in such high demand everywhere now… between the numerous metaverse platforms that need 3D designers, the lucrative NFT opportunity to create your own art, and the already existing industry for motion graphics in advertising and gaming.
In order for Meta to achieve the metaverse domination they envision, they need to hire 10,000 3D designers. And we're not sure that they'll even be able to fill half these roles because this skill set is not easily attainable.
We're so bullish on MetaMundo because they're inviting 3D designers to build the metaverse together, rather than in their respective silos. They're not just talking about the idea of the open metaverse. They're actually creating standards for the open metaverse to exist.
We hope you'll find the time to tune into this week's NFT QT Show!
Ready to Learn About NFTs?
Join 11,000+ readers of NFT QT, a weekly newsletter packed with tips and actionable insights for people fascinated with NFTs just like you.