Toy-Based NFTs – The Race to Make the First Decentralized Toy Company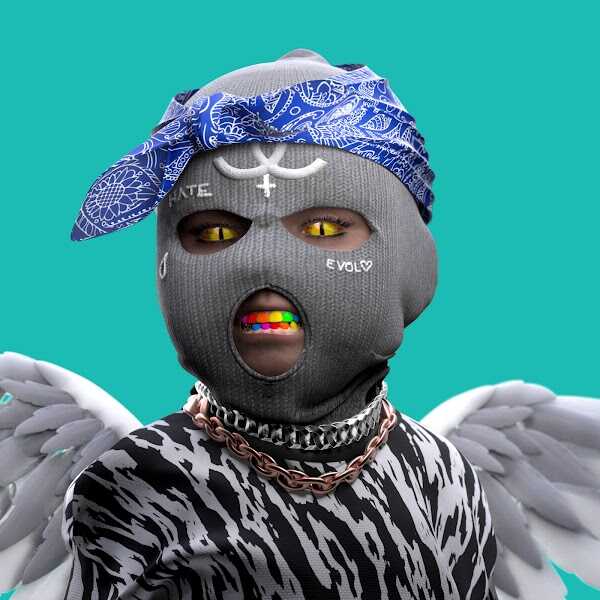 Turning popular NFT collections into toy collectibles seems like a no-brainer. And while I've come across a few NFTs to mention this in their plans, there still doesn't exist a perfect case study for others to follow. Who is creating Toy NFTs and what's holding it back?
Turning NFTs into Toys
Funko Pop! proved to the world that adults still collect toys. And they do so in droves! If you're unfamiliar, Funko makes licensed pop-culture-inspired collectible toys from society's favorite characters – from Star Wars to Disney to Marvel and even the NBA. At the price point of $10-20, Funkos are literally everywhere, with the world record holder owning over 7,000 Funkos. Not to mention, there are even rarities associated with Funkos.
Now, turning a toy into a popular collectible is easier said than done. However, many NFT projects do the heavy lifting upfront of creating their collector base through digital collectibles. And I think the on-ramp to turning NFT collections into toys is just around the corner.
Most notably, the G'EVOLs NFT project by KidEight has included a physical toy figurine in its roadmap (image featured above). The 8,888 unique EVOL NFT characters each have a pretty badass artistic identity, which is why the project has done quite well. While we don't know exactly when the matching physical collectibles will be released, it's not hard to imagine how these NFTs can easily be translated into a physical toy.
Then there's the Karl Lagerfeld NFT that is designed almost exactly like a Funko Pop! – all 777 editions of which were snapped up in under an hour. Right now, the experience includes an AR component where you can take pictures with this toy Karl anywhere you'd like, much like Flat Stanley from back in the day. While there aren't any public plans to make a toy figurine, the design of it suggests that it's a strong possibility.
There are quite a few other brands that are combining NFTs with a redeemable physical toy. Bratz and The Outer Space Men both sold their NFTs with a redeemable physical collectible feature. Mattel created NFTs of their famous Hot Wheels brand. Smighties sold the rights to a company that wants to turn their NFT character universe into toys.
It's evident that the combination of NFTs and physical toys is on the minds of a lot of businesses, designers, and creators alike. And yet, we still haven't seen a successful juxtaposition of both worlds coming together.
That's because there are some obstacles.
The main friction here is that we're talking about thousands of unique toy models that need to be created from an NFT collection. And furthermore, if they're staying true to their NFT collectors, then they're only creating one physical toy for each NFT. (Not exactly a capitalist's dream.)
In the case of G'EVOLS, that's 8,888 different blueprints, each only used once. So I understand why this hasn't necessarily been executed yet. However, here are some of the opportunities and fixes I see.
NFT Toy Opportunities
First of all, it's a perfect time for independent 3D printing hobbyists to make their mark. 3D printing cuts out the massive overhead of committing to the order requirements of a manufacturer. No manufacturer is going to change their machines to a design that only produces one toy. But 3D printing hobbyists will gladly do it – and can probably do it at a competitive cost.
In fact, if I were a 3D printing expert, I'd start marketing my 3D printing services to the NFT industry. If you figure out how to make a nice-looking model of a Bored Ape in a swift manner, then you can print money marketing these services to collectors.

Think about how many PFP (profile pic) projects there are. And how many people who've spent thousands of dollars to own a digital collectible like the Koala Intelligence Agency, BullsOnTheBlock, or CryptoPunks.
The second opportunity I see is more for the NFT project creators. To supersede the friction of designing a toy and only manufacturing one edition, they might want to explore a revenue-sharing model for their NFT collectors.
Essentially, the NFT holders would receive a portion of the proceeds from all the physical toy editions that were sold based on the NFT character they own. Perhaps they can also play a part in deciding how many physical toy editions they approve of creating, adding a layer of physical rarity to the mix.

Imagine an NFT collection as popular as Bored Apes becoming a toy collectible and what that might mean in terms of royalties for owning the NFT of a Bored Ape toy.
Overall, the idea here is that very soon we're going to witness the very first decentralized toy company. Instead of a Board of Directors and a team of C-Suite executives deciding the direction of the company, it's the NFT collectors themselves that play a role in the operation of the toy company.
It's a wild idea. But considering all of the popular DAOs that prove the idea of a decentralized company, a decentralized toy company is one we're likely to see in the next year.
Ready to Learn About NFTs?
Join 11,000+ readers of NFT QT, a weekly newsletter packed with tips and actionable insights for people fascinated with NFTs just like you.