The Art of NFT Wallet Watching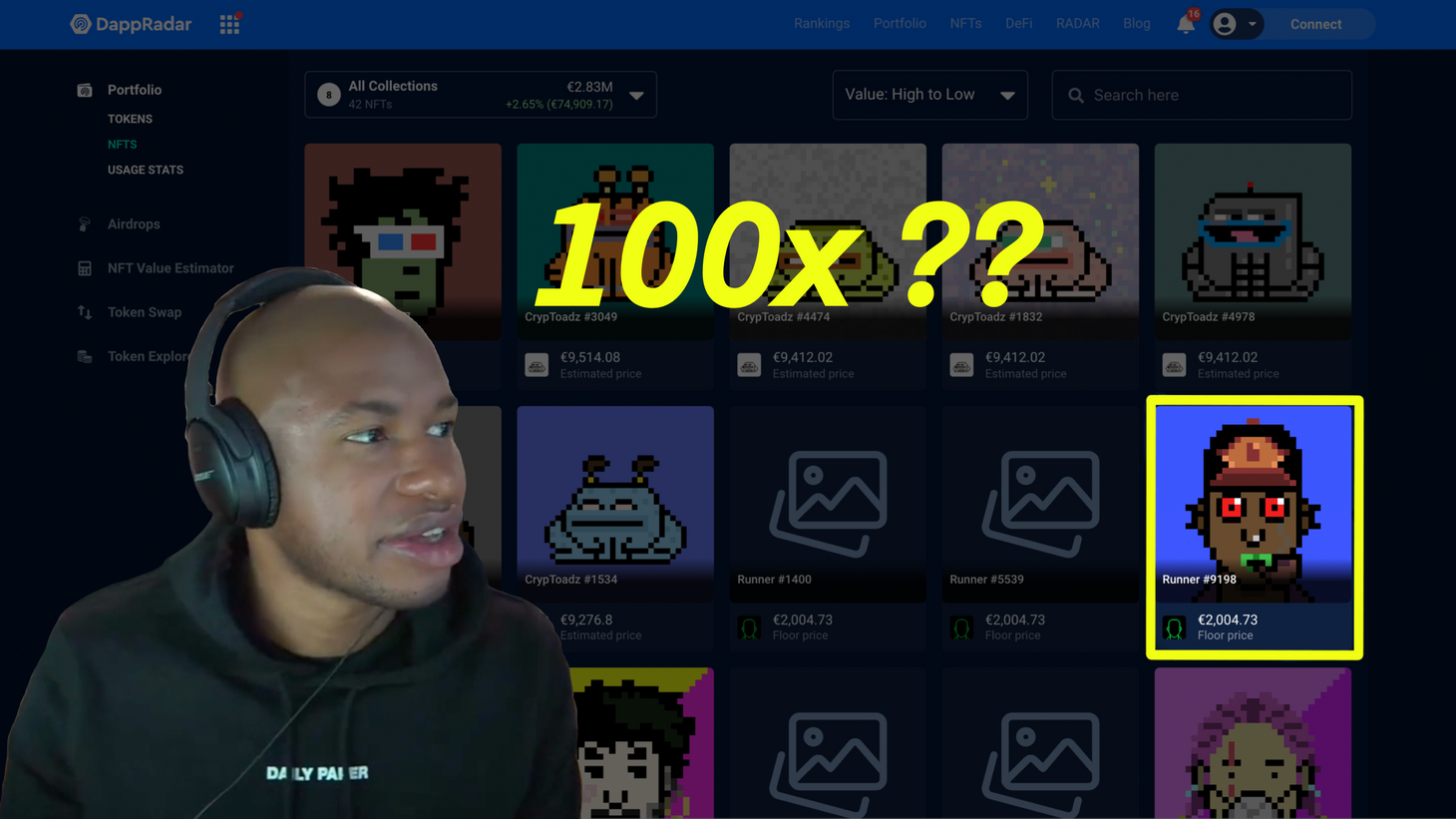 What makes NFT investing so different from investing in stocks is that all trades can be tracked and viewed by the public – making every single transaction transparent. Whether you're worth $100 or $100M, if you buy an NFT, that transaction can be viewed by anyone.
This transaction transparency is giving rise to "wallet watching".
What is wallet watching, you ask? Well, it's the practice of tracking other people's purchases in real-time and treating it as an investment signal. Specifically, watching the wallets of NFT whales and other influential collectors who have a track record of investing in NFTs before their value skyrockets.
Services like DappRadar and Etherscan make it simple to see what a single wallet is transacting. But tools like Nansen take the practice to the next level, allowing users to aggregate the actions of many wallets and create personalized signals and alerts when larger movements are happening across the space.
In the video below, we discuss the idea of wallet watching, more specifically addressing what you can do today to learn the Art of Wallet Watching.
Wallet watching is going to get more and more sophisticated over time. Whether or not it's a tactic that will do good for the NFT market as a whole is yet to be seen. Still, those who understand how to analyze the blockchain in detail have a great advantage at the moment.
We talk about this concept in greater detail on the NFT QT Show about Blue Chip NFTs, which you can watch here: https://youtu.be/JGorryniLu8
Ready to Learn About NFTs?
Join 11,000+ readers of NFT QT, a weekly newsletter packed with tips and actionable insights for people fascinated with NFTs just like you.