The $100 Million NFT – How A Fractionalized NFT Reached 9-figures for the First Time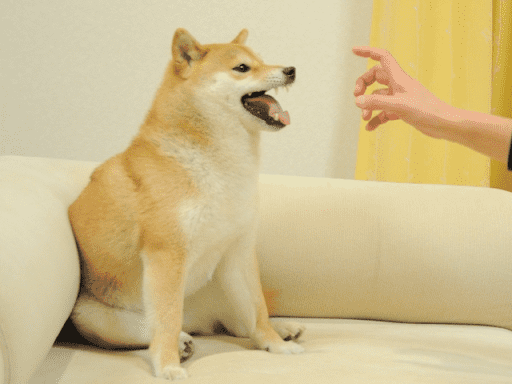 For a brief moment in time, the Feisty Doge NFT dethroned Beeple's monumental $69 million sale with a valuation above $100 million. Shocking, yes. But the means to how it reached this valuation is the truly fascinating part. Because the Feisty Doge NFT is a fractionalized asset and the first of its kind to reach this height of valuation.
How'd It Reach $100m?
First and foremost, the Feisty Doge image has historical significance. The photo is from the same photoshoot that gave us the infamous Doge meme that now is the logo for Dogecoin (and also previously sold for over 1,600 ETH and sits at #10 on the All Time List of NFT Sales).
So it's coming from a family of valuable NFT photos.
Instead of waiting around for an NFT Whale to offer an exorbitant sum of money for the Feisty Doge NFT, the owner took it to Fractional.art and issued fractional shares of the NFT to the general public. Thus, allowing anyone with any amount of ETH to get a share of the NFT.
More details:
Shares of the could be purchased in the form of $NFD coins
100 billion $NFD coins were issued
The original owner holds about 40% of the $NFD coins
At the height of trading, the coin was valued at around $0.001 for an estimated market cap of $100m
As of writing, the valuation sits at around $50m
Although the hype around this fractional NFT has cooled down a bit, it's current value would still put it at #2 on the All Time NFT Sales – showcasing the powerful force that fractionalizing NFTs will bring to this market.
In many ways, fractionalization makes NFTs more akin to stocks. And I believe this familiarity is what will lead to a wave of traditional investors diversifying into NFTs.
The Significance
I've said it many times before and I'll say it again, fractionalized NFTs are the future of this industry because it creates liquidity for high value pieces by broadening the pool of investors.
From an owner's perspective, fractionalizing an NFT allows them to realize some of the value of their NFT without giving up complete ownership.
There are only a handful of collectors that will put 1,000 ETH down on a rare CryptoPunk. But there are thousands, if not tens of thousands, of people who would put 0.1 ETH down to own a share of a rare CryptoPunk.
From a collector's perspective, fractionalized NFTs finally give them a chance to get exposure to high value NFTs, while also offering up opportunities for Retail Arbitrage (basically grabbing a slice of an undervalued asset based on the floor price for similar assets).
A couple of my predictions for fractionalized NFTs:
Fractionalizing NFTs will cause unbelievable (and unrealistic) valuations on NFTs for at least another year. A lot of people will be burned by pump-and-dump schemes. But only for so long. It's new territory and will need to work out the kinks.
Fractionalizing NFTs will lead to the first Billion-Dollar-NFT. And I don't think it'll be an NFT from a popular collection, but rather a 1/1 NFT artwork or collection of 1/1s from a single artist.
The Feisty Doge NFT was necessary to bring the idea of fractional NFT art into the public with a solid case study. It's not that NFT collectors aren't aware. In fact, there are loads of fractional NFTs doing very well on Party Bid and Fractional.art.
But to me, fractional NFTs are a particularly interesting approach to getting the more risk-averse population into NFTs. In other words, the people who are watching from the sidelines until there's something that feels like a sure bet… such as fractionalized, high-value NFTs.
Ready to Learn About NFTs?
Join 11,000+ readers of NFT QT, a weekly newsletter packed with tips and actionable insights for people fascinated with NFTs just like you.