Slotie NFTs – A New Age Slot Machine Organization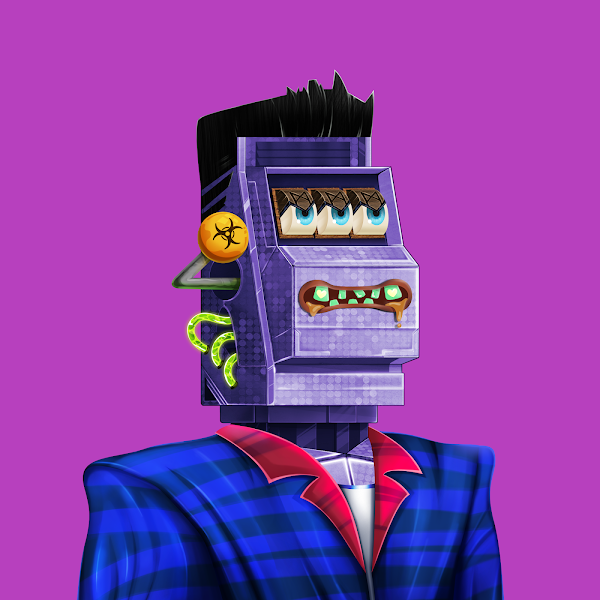 Everybody gambles. Some of us gamble at work taking a risk for a new promotion. Others gamble in love and try their hand at relationships with someone they care for. Most of us gamble literally with betting apps and casinos. However you may gamble, the unwavering law of gambling is "the house always wins". What if you could become a part of the house?
SLOTIE NFTS
Previously we've covered other NFTs that represent ownership stake in virtual casinos. The Gambling Apes being the first PFP (profile pic) NFT project that gave NFT owners a profit-share of revenue from the Ape Casino being built in Decentraland.
But Sloties are offering up a more unique approach. While Gambling Apes offer profit share on total casino revenue, Sloties are targeting just the slot machines in virtual casinos – providing owners with a reward mechanism on all bets placed at their partner slots.
Sloties are 10,000+ individually generated NFTs that grant each owner access into its shareholder community. Partnered with over 150+ crypto casinos, Slotie NFTs are added to slot machine games and holders are given percentages of profits made from the partnerships. Each Slotie is prized for its individuality which adds to its rarity. The rarity of the Slotie determines the amount of rewards the owner can earn.
Slotie themed games generate a 12% commission from the crypto casinos. As an Exclusive Holder Reward, Slotie owners collectively receive 80% of this commission and the rarity of the Slotie determines the percentage each owner receives, guaranteeing passive income. As a stackable benefit, the more Sloties one owns, the more they can earn.
SLOTIE PERKS
Sloties give you a seat at the table through staking, rakebacks, breeding, and slottery. Here's how they work:
Staking happens when Slotie holders put up their NFTs as prizes at a slot machine; allowing them to earn a higher share of the commission from bets placed at that slot machine.
Rakebacks are a perk of VIP members, Slotie owners are paid back up to 20% of all lost bets, which are paid for from affiliate commissions – Kind of like insurance on their investment.
Breeding two Sloties (1000 WATTS tokens are also needed) results in Junior Sloties.
Slottery is exactly what it sounds like, Slotie holders participate in a lottery to win WATTS tokens, cash (up to $10,000 weekly), NFTs, or free spins in the weekly slottery.
Income-Generating NFTs
Sloties and Gambling Apes share a similar selling point: owning their NFTs makes you money. However, money making NFTs aren't exclusive to crypto casinos, though. The Sandbox is an NFT game in the metaverse where you build your own land (LAND) as an NFT and can sell it. At the time of this article the most recent plot of LAND sold for 2 ETH ($8,020.38). This NFT could then go on to be resold or rented for use in the metaverse.
Other examples of income-generating NFTs are already in the entertainment industry. Musicians have gotten a head-start on offering fans a profit share of song revenue through owning NFT versions of their releases. Movie studios could do the same with new film releases by offering movie tickets as NFTs and giving profit shares to ticket holders. Then if you're an owner of a film's NFT you can potentially make money from opening night to streaming services and so on. You're buying income.  
With Sloties looking to disrupt the gambling industry while simultaneously paying its owners, they demonstrate the uniqueness, range and creativity that utility NFTs can provide. We believe that the possibilities for NFT use are endless and can prove to be very profitable. If people unfamiliar with NFTs knew they could create a new income stream from owning one, maybe that would pique their interest of taking a gamble on NFTs.
Ready to Learn About NFTs?
Join 11,000+ readers of NFT QT, a weekly newsletter packed with tips and actionable insights for people fascinated with NFTs just like you.