NFT Data Insights – 06.29.21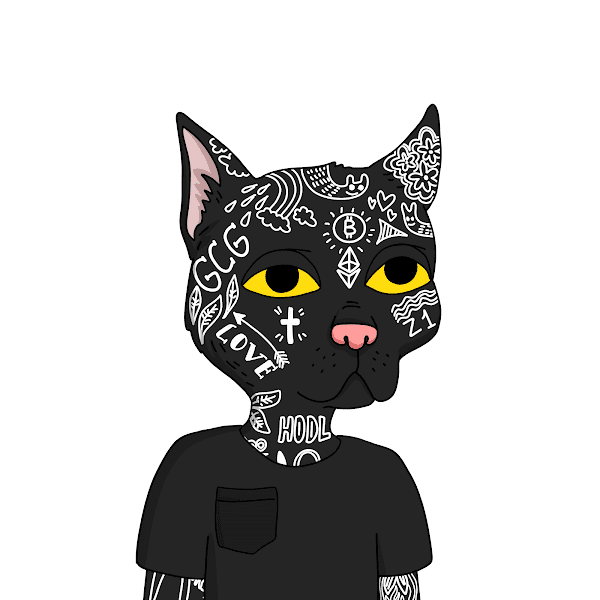 Gutter Cat Gang may be the new Bored Ape Yacht Club. These Catz are moving fast! The project isn't even a month old and the 3,000 Catz have been transacted for more than 3,100 ETH. The average price in that time period has gone from 0.22 ETH to 1.91 ETH.
June 29th was a big day for movement in Gutter Cat Gang, having more than 443 ETH in transactions across 232 Catz.
One of these Catz broke into the Top 40 NFT sales on June 29th with an 8 ETH sale. Five other Catz logged in the Top 100, selling for 4 to 6 ETH.
Our advice is to look for retail arbitrage opportunities. See if you can't get a Gutter Cat for a bargain at under 1.5 ETH and re-list it immediately above market value averages.
Alien Worlds has flown under the radar for culturally relevant NFTs, despite having the largest number of active traders and second-most transactions to date.
430,000 wallets have transacted an Alien World NFT. For reference, NBA Top Shot sits in second at 400,000 and Axie Infinity in third at 101,000.
Alien World is doing transaction volume which all the standalone marketplaces aren't even doing, with more than 2 million NFT transactions.
In an emerging market where scale and usability might be the greatest moat you can optimize for long-term success, Alien World is being overlooked by far too many people. Their volume of sales is small, at just $15 million, which amounts to the average Alien World NFT selling for $7.
Now might be a good time to accumulate these low-priced NFTs and rely on this game's reach continuing to lead the charge.
Ready to Learn About NFTs?
Join 11,000+ readers of NFT QT, a weekly newsletter packed with tips and actionable insights for people fascinated with NFTs just like you.