NFT Data Insights – 09.17.21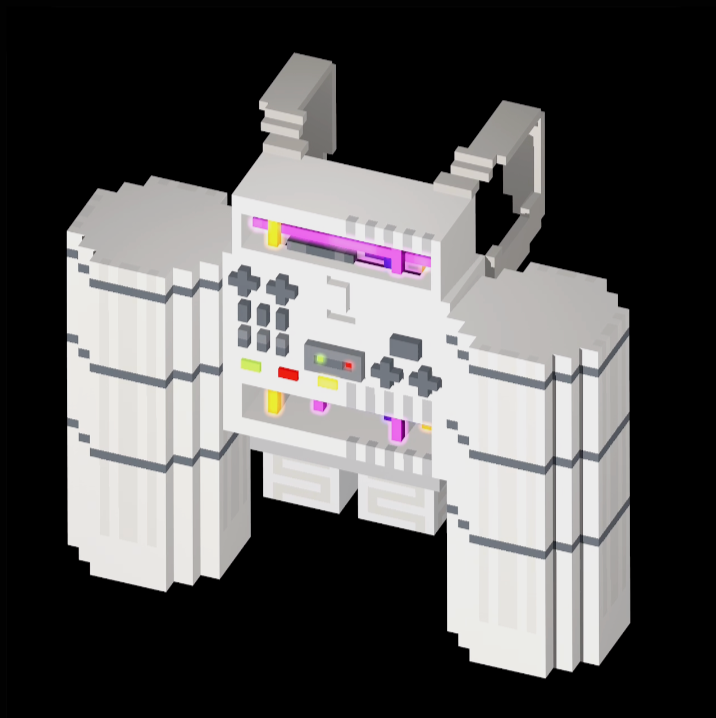 Big Sales of the Week
It's becoming quite evident that making it into the Top 100 NFT Sales of All Time List is getting more and more challenging. With #100 clocking in at around 390 ETH, that means there aren't any NFTs on the list valued at less than $1 million. That's a pretty big accomplishment for NFTs if I do say so myself.
Despite the high bar, one NFT still made it onto the list this week:
While there were ten other NFTs that sold for more than 200 ETH this week, none could quite crack the Top 100. Gone are the weeks where a dozen NFTs break into the Top 100.
Cool Concept: Jadu Jetpack
You've got to love an NFT project with a real function and Jadu Jetpacks are precisely that.
Jadu Jetpacks are augmented reality NFTs that you can equip on some of your favorite NFT avatars, giving them the gift of flight. Basically you put the jetpack on your avatar, open the Jadu App, and let your favorite avatar NFT fly around the real-world.
Right now, Jadu Jetpacks work on Meebits, Flufs, and VOIDs. However, they're working to make them compatible with many more NFT projects.
Oh yeah, and the coolest part is that they've built Jetpack support for The Sandbox – the virtual world that's free to explore and build in.

This particular use case has the most longevity, especially if you believe that one day we'll all be hanging out in virtual worlds for leisure, commerce, etc.
Clearly a lot of people see the value (and the cool factor) of the Jadu Jetpack, as the floor price has already risen to 1.5 ETH. Overall, I love seeing projects like this that "zig" when everyone else is "zagging".
Virtuous Plans: BlankFace
It's always great to see a social initiative and NFTs come together to create an impact. And this week BlankFace took the cake.
BlankFace is a PFP (profile pic) project made up of 10,000 unique "blank face" characters all centered around the mission of promoting mental health.
It launched about 3 days ago, has already accounted for more than 400 ETH in trading volume – of which 88 ETH will be donated to mental health awareness programs. Furthermore, 1% of all resales of the project will also go toward these mental health programs.
As we know, community is a big part of NFT projects. People love showing they're a part of a project by changing their profile pictures to said NFT.

And I think BlankFace turns this up a notch by embedding a real meaning by their NFTs. Those who own and change their profile to a BlankFace are not only showing they're a apart of this cool club, but also that they support mental health progress.
A project like this has a lot of room to collaborate with other prominent NFT projects, basically creating crossover NFTs that continue to drive the excitement and impact of their mental health initiative. (Their first collaboration has already been announced.)
Although all 10,000 BlankFaces are owned, the actual images haven't been revealed yet. The big reveal is happening tomorrow (Saturday, Sep. 18th).
That means nobody yet knows what rarity their edition is. With floor prices around 0.1 ETH, if you're looking to buy a couple of lottery tickets and maybe get lucky, then this is a project you might want to look into. Regardless, your purchase is going toward a solid cause and a positive community.
Ready to Learn About NFTs?
Join 11,000+ readers of NFT QT, a weekly newsletter packed with tips and actionable insights for people fascinated with NFTs just like you.