NFT Data Insights – 08.13.21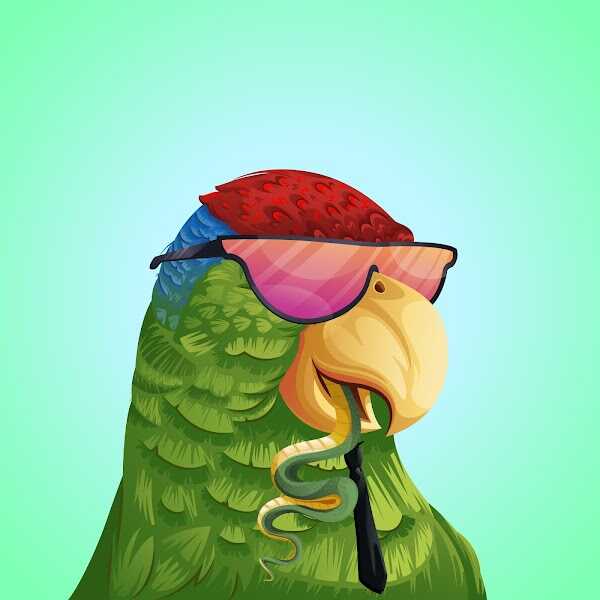 Big Sales of the Week
Notable Drop
Earlier this week, acclaimed hip-hop/R&B artist Tory Lanez dropped his album as an NFT. The details of the drop:
$1 to buy the NFT album
1,000,000 editions of the NFT album
Album consists of 7 songs and 7 cover artworks
Sale took place on Emmersive, a new NFT marketplace dubbed as the first NFT music streaming platform
All 1 million NFTs sold out in less than a minute… 57 seconds, actually.
At first, it was hard for me to wrap my head around an NFT drop of this magnitude selling out so quickly. But as I browsed Twitter for chatter about this NFT, I found lots of people saying they bought multiple editions.
Some people bought 30 of the NFTs, others were around 250 NFTs. And I even saw one account claim to have purchased 25,000 of the NFTS!
The resale market doesn't open until Aug. 24th. So we're a little over a week away from seeing what these $1 NFT albums will go for.
If I had to make a prediction now, I think that we'll see the resale price hover around 3-10x. Truthfully, anything over double I would consider a success here. Honestly, though, I have no idea what a 1 million edition NFT could feasibly fetch on the resale market. It's a complete anomaly.
The BirdHouse Takes Flight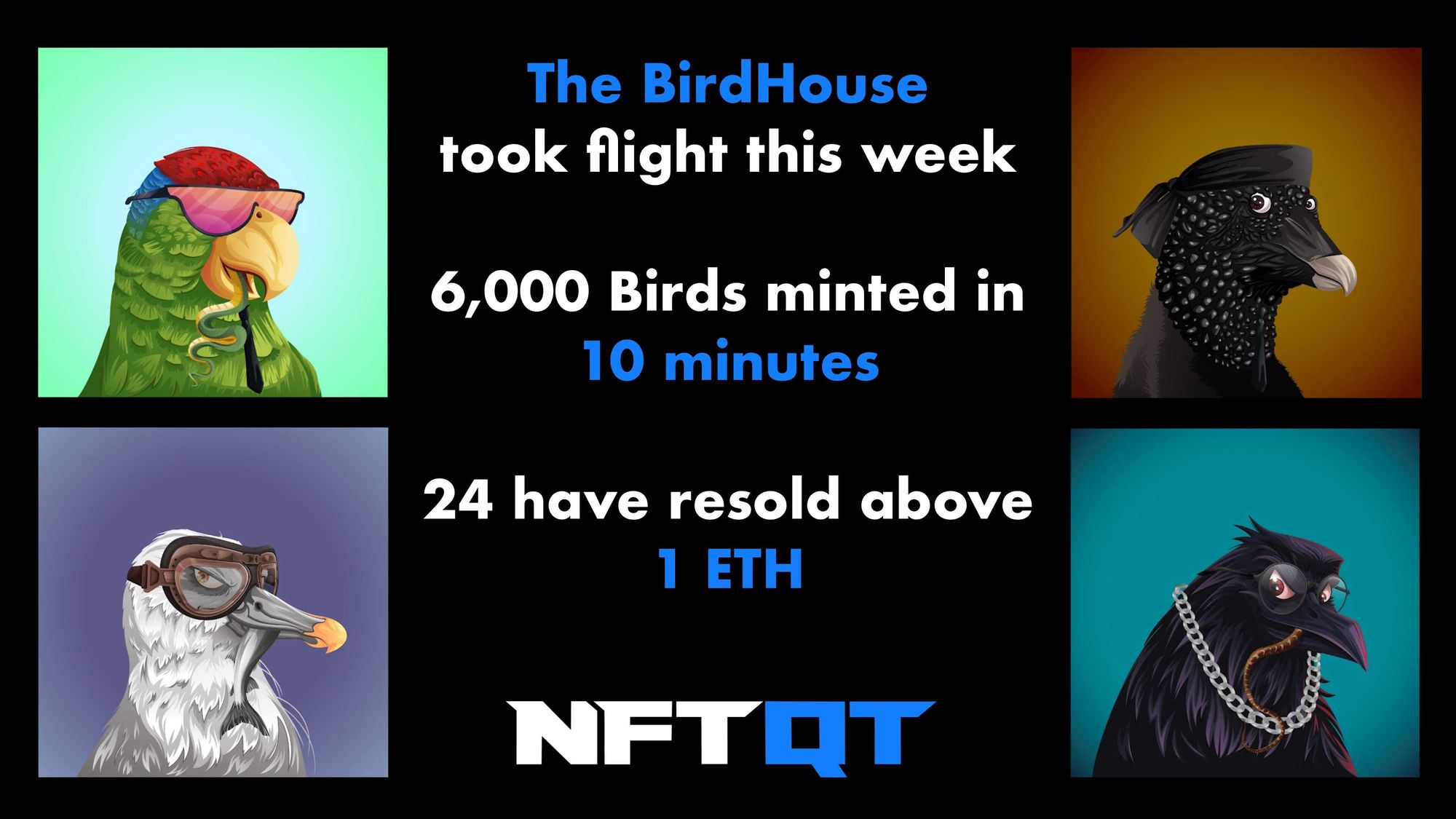 The BirdHouse launched yesterday, Aug. 12th, and all 6,000 NFTs were claimed and minted within 10 minutes (cost 0.06 ETH to mint).
First and foremost, I love the art direction of this project. It's a stark contrast to the 8-bit NFTs we see all the time.
If you're looking for a project you can get in on nearly the ground floor of, now is the time to explore and make a decision on this project. Why?
As mentioned above, there have been 24 resales for 1 ETH or more.
Hundreds of resales that are 10x the price to mint one.
There are still many Birds available on OpenSea for around 0.06 ETH.
We're most likely less than a week away from Rarity Tools coming out with the official ranking for The BirdHouse. If you're unfamiliar, Rarity Tools helps bring clarity to projects by creating a ranking system for each trait, compiling a given avatar's traits into a rank amongst the entire project.
Generally, once Rarity Tools does a ranking on a project, the project begins picking up steam and seeing those larger resales. And at that point, it's harder to get a good deal.
So if you have a few hours free this weekend, spend some time looking at the gallery of Birds. Try to figure out which traits seem to be rarer than others. See if you can spot one with lots of rare traits. Maybe you'll be able to pick up a rare Bird for the cheap.
Ready to Learn About NFTs?
Join 11,000+ readers of NFT QT, a weekly newsletter packed with tips and actionable insights for people fascinated with NFTs just like you.