Introducing the Foodverse by OneRare – a play-to-earn game based around the world's love for food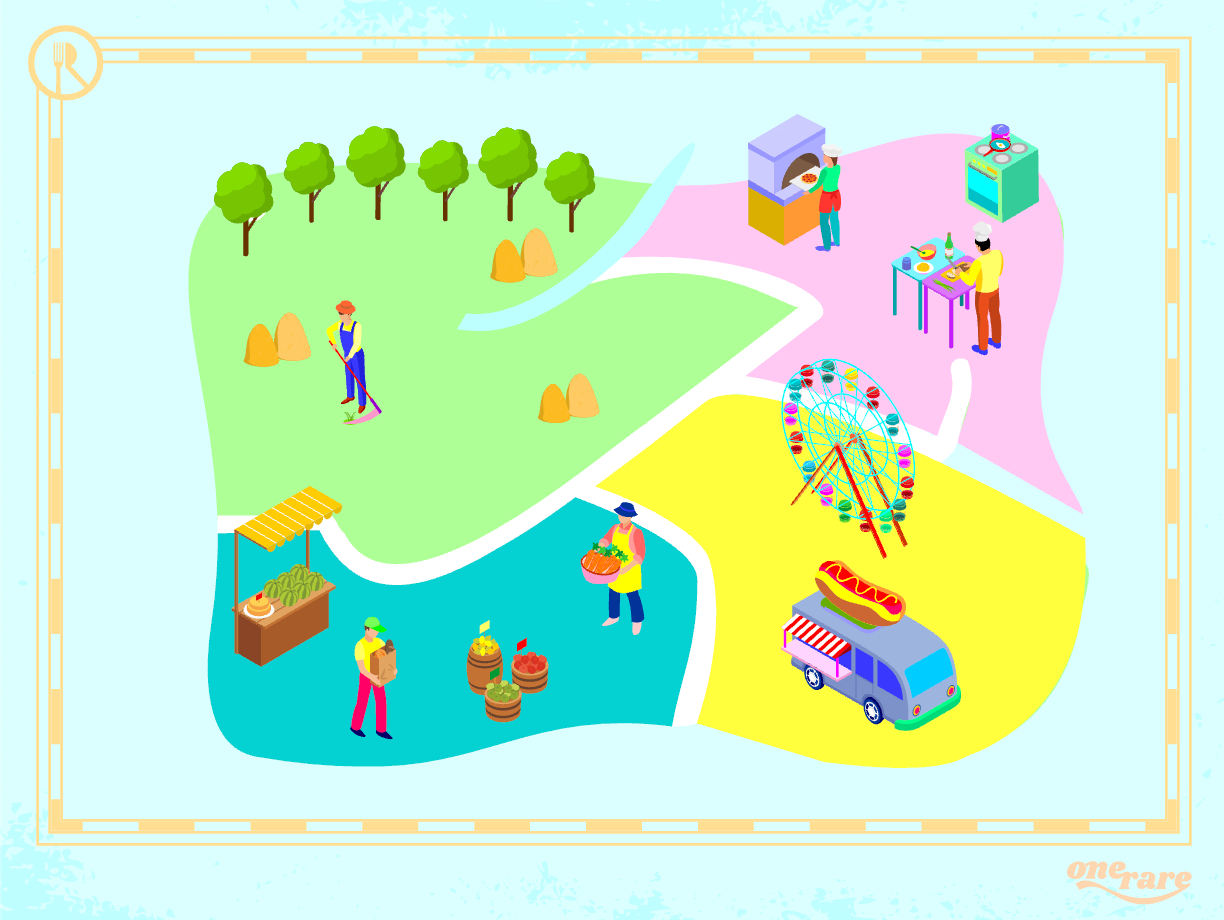 Web3 is being built and evolving at a rate that is quickly outpacing the average person. Understanding how to set up a wallet and learning about how blockchain transactions work (at a basic level) are table stakes. On top of that, many of the next opportunities in digital asset ownership are happening in play-to-earn blockchain games, which require more levels of knowledge in how to interact with the blockchain.
Web3 education is holding a lot of people back. Which is why when we heard about OneRare's approach to building a blockchain game we were so impressed.
OneRare is building the Foodverse – a play-to-earn blockchain game that is designed around the one true universal language in the world: food.
The mechanics of OneRare's game start with farming ingredients. Those ingredients can either be combined to create dishes (mint an NFT recipe) or sold at the farmer's market for others to use. It's a simple concept that is going to make learning how to interact with the blockchain much easier on users.
They're not far away from launch, which is why we felt the need to get their founders on this week's (second) episode of the NFT QT podcast.
We discuss topics including:
The impetus and vision behind the Foodverse
How they plan to use the Foodverse as a way to educate people on blockchain, crypto, and play-to-earn mechanisms
How they envision different in-game strategies evolving around farming, holding produce, minting dishes, etc.
And ways in which they'd like to collaborate with existing food media and chefs to onboard them onto the blockchain
There's a lot happening in the play-to-earn blockchain gaming space. OneRare is taking such a fascinating approach that we believe holds a lot of promise. Tune into the episode at your leisure.
Ready to Learn About NFTs?
Join 11,000+ readers of NFT QT, a weekly newsletter packed with tips and actionable insights for people fascinated with NFTs just like you.