How A $300k NFT Sale Changed James Jean's Outlook On Environmentalism in NFTs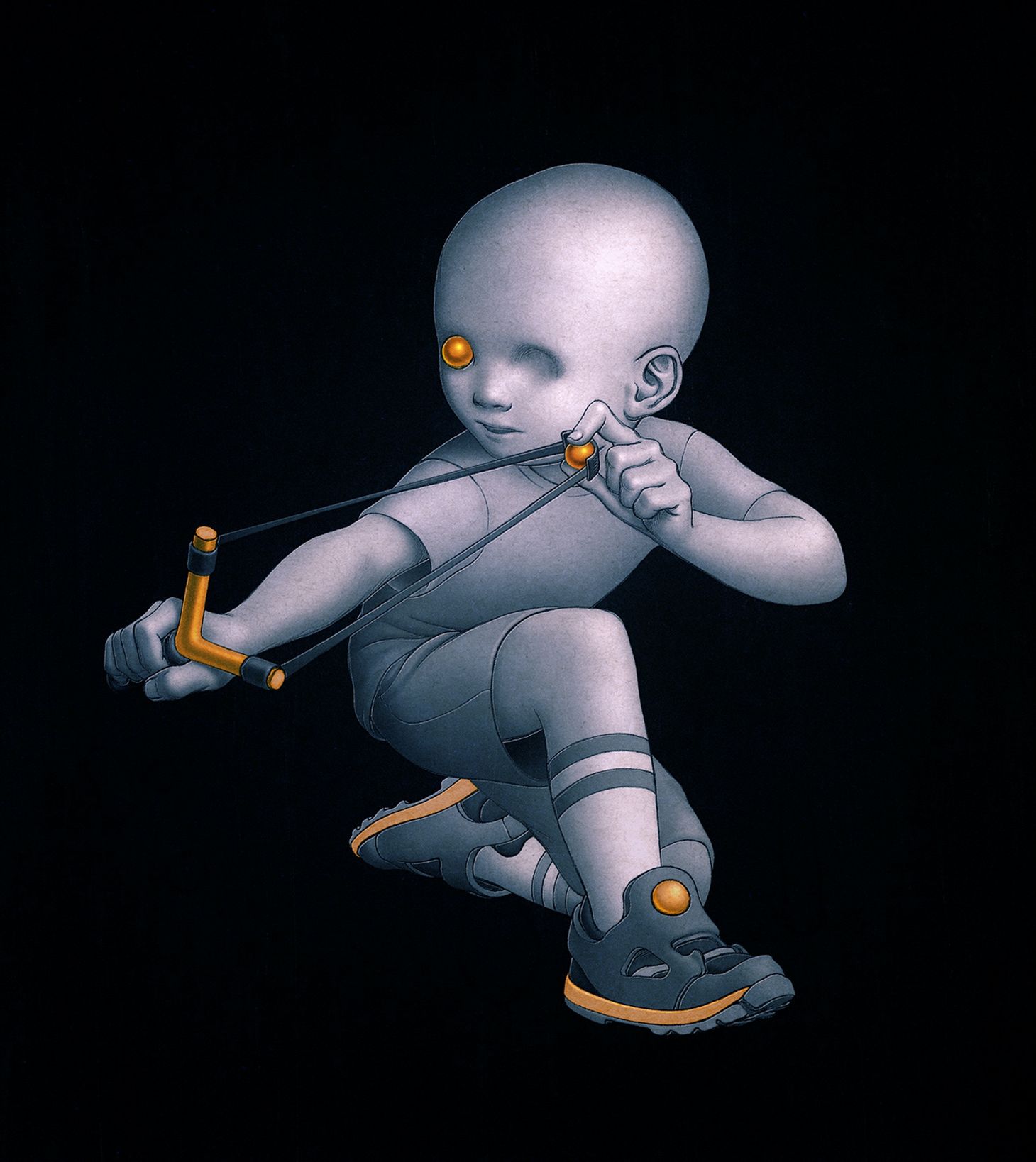 When James Jean decided to join the fun and release his first NFT, he didn't anticipate it being a polarizing decision that would pit some of his most loyal fans against him. And perhaps if his sale weren't such a huge success, then he would've flown under the radar. But he didn't. His first NFT was a huge hit, which put a target on his back, got him semi-canceled, and forced him to rethink NFTs.
The (Brief) Cancellation of James Jean
By most people's standards, James Jean has "made it" as an artist. From the MoMA to LACMA, a Bronze Lion at the Cannes Festival to multiple Eisner Awards, James's 20+ year career in art has been justified by some of the biggest art institutions in the world. His unique take on universal experiences depicted in the style of cosmological worlds has gathered an audience numbering in the millions.
Like most people, he started hearing about NFTs in 2020 from friends and other artists. Given his stature as an established artist with a sizable audience, a number of NFT platforms approached James to help him create and sell his first NFTs exclusively with them. He shopped around, seeing what the different platforms had to offer.
Ultimately, James decided to test the waters on his own and quietly release his first NFT, titled Slingshot. But there was nothing quiet about this launch. Less than 10 minutes after listing his piece for 1 ETH, the bids had quintupled to 5 ETH. A half-hour later, 15 ETH. The following day, Foundation got wind of the sale and bumped James's piece to the homepage. And in the final minutes of his auction, the bidding war took off like a rocket as some of the more recognizable NFT collectors competed for his piece. In the end, Slingshot sold for just under 159 ETH (or about $300k as of writing this).
James Jean released an NFT on a whim with no expectations or promotion strategy. And simply off the strength of his brand, he clocked in one of those coveted headline-grabbing NFT sales.
However, it wasn't long before James' moment of glory turned into a nightmare.
Not long after James completed his sale and transferred his piece, a Twitter warrior decided to take the narrative into his own hands. Using a carbon footprint calculator named Cryptoart.wtf, this unnamed person punched Slingshot's contract address into the calculator and it spewed out an estimation of the carbon footprint associated with this NFT. They took a screenshot of the figure and tweeted it out to the world.
Slingshot's carbon footprint weighed in at over 400,000 kg of CO2, equivalent to running a household's electricity for something like 200 years.
Clearly, the calculator had malfunctioned. Anyone with half-a-brain could see that this absurd figure was wrong. But critical thinking is not the M.O. on Twitter. And the Tweet spread like wildfire amongst the community of artists and collectors, as well as his own audience.
People were horrified and disappointed in me. I didn't respond to any of that on Twitter. Instead, I kind of went behind the scenes and talked to a lot of the programmers and the people working in the space and a lot of them were very sympathetic to what had happened. And basically me, along with some other people who also had problems with that calculator, had it shut down because it was being used to shame and abuse artists.

[Unbeknownst at the time] that also was good because it kind of introduced me to the community and now I'm on discord chatting with all sorts of people about green NFTs. – James Jean
The reality of the situation was that the calculator wasn't set up to properly analyze transactions on Foundation, hence the absurd carbon estimate. Since Cryptoart.wtf was taken down, other calculators have taken the helm such as Carbon.fyi.
The conversation around environmentalism and NFTs isn't going away. In fact, it's probably one of the biggest points of contention around this technology (behind the bubble speculation). I'm not an expert on this, so if you want to learn more about NFTs and carbon emissions, here are two articles with opposing views:
Greener Pastures for NFTs
Whether the hate aimed at James Jean was warranted or not, he learned from the drama. James took the experience and changed his course of thinking for future NFTs.
Ultimately, James realized that his next NFT drops needed to address some of the concerns surrounding NFTs:
Ecologically, he wanted to drop his next NFT on a platform that was focused on minimizing the carbon emissions associated with minting and transacting NFTs.
Economically, he wanted to incorporate a charitable component so that others benefited from his successes.
Artistically, he wanted to support an NFT marketplace that was focused on artist curation, rather than an NFT free-for-all.
With all of these ideas in mind, James had identified his next platform to drop on – an emerging NFT marketplace called LGND. Founded by artists, the marketplace is first-and-foremost a fine-art gallery with a high level of curation. Furthermore, it uses the WAX blockchain to issue smart contracts and record transactions – WAX uses Proof-of-Stake consensus algorithms which conserve a lot of energy in comparison to Proof-of-Work algorithms (which are used on the Ethereum blockchain). And lastly, he committed 25% of his next NFT sales to the charity: Stop AAPI Hate.
As a result of this newfound direction, James dropped a 1 of 1 digital rendition of The Editor on LGND, which sold for nearly $101k (about 1 million WAX coins). Subsequently, he released 5 lower-priced NFTs with varying numbers of editions and price points and sold out of all 1,244 editions for a total of over $200k.
The most salient point of this story is the way in which James Jean pivoted and learned from his experiences. He recognized the threat which NFTs posed to his brand and changed course.
And in the current mad rush of NFTs, far too many are grossly overlooking the side-effects of NFTs on their brand.
Brand Preservation
The reality is that not everyone sees the net benefits of NFTs. We're still in this early-stage phase where NFTs are extremely polarizing. Whether it's the ecological impact, the bizarre nature of buying a digital asset, or the concern that it's a bubble, there are people in your audience who aren't going to like that you're asking them to purchase your NFT.
While proponents of NFTs, like ourselves, spend our time thinking about the optimistic possibilities of NFTs, a lot of people are consumed by the problems and jaded to the long-term outlook.
Even if you see the greener pastures of this technology, you must align your efforts with your brand and really think through how NFTs could affect what you've worked so hard to build.
Consider your goals. What do you want to get out of your NFTs? To make money? To promote a social impact? To further your art? To build a community of collectors?

Consider your collectors. Have people already bought your physical art before? If so, how will these NFTs enhance or diminish what they've collected? Are you seeking new collectors and what can they afford to spend?

Consider your brand. How will your NFT align with what you stand for and the reasons people follow you? Are you taking an entirely new direction or are you building upon what you've built up until now?
There are a lot of eyeballs on the NFT market, which means there are bystanders with watchful eyes eager to criticize what you put out there. Unfortunately, it's just the nature of the game right now.
With that in mind, pay close attention to how you communicate your mission in NFTs, where you release the NFT, who you're trying to reach, and how you reach them.
NFTs should be an exciting way to connect with your audience and find new collectors. Not something that tarnishes the brand you've worked so hard to build.
Ready to Learn About NFTs?
Join 11,000+ readers of NFT QT, a weekly newsletter packed with tips and actionable insights for people fascinated with NFTs just like you.