Disrupting the Airline Business Through NFTs, DAOs, and Web3 w/ KinectAir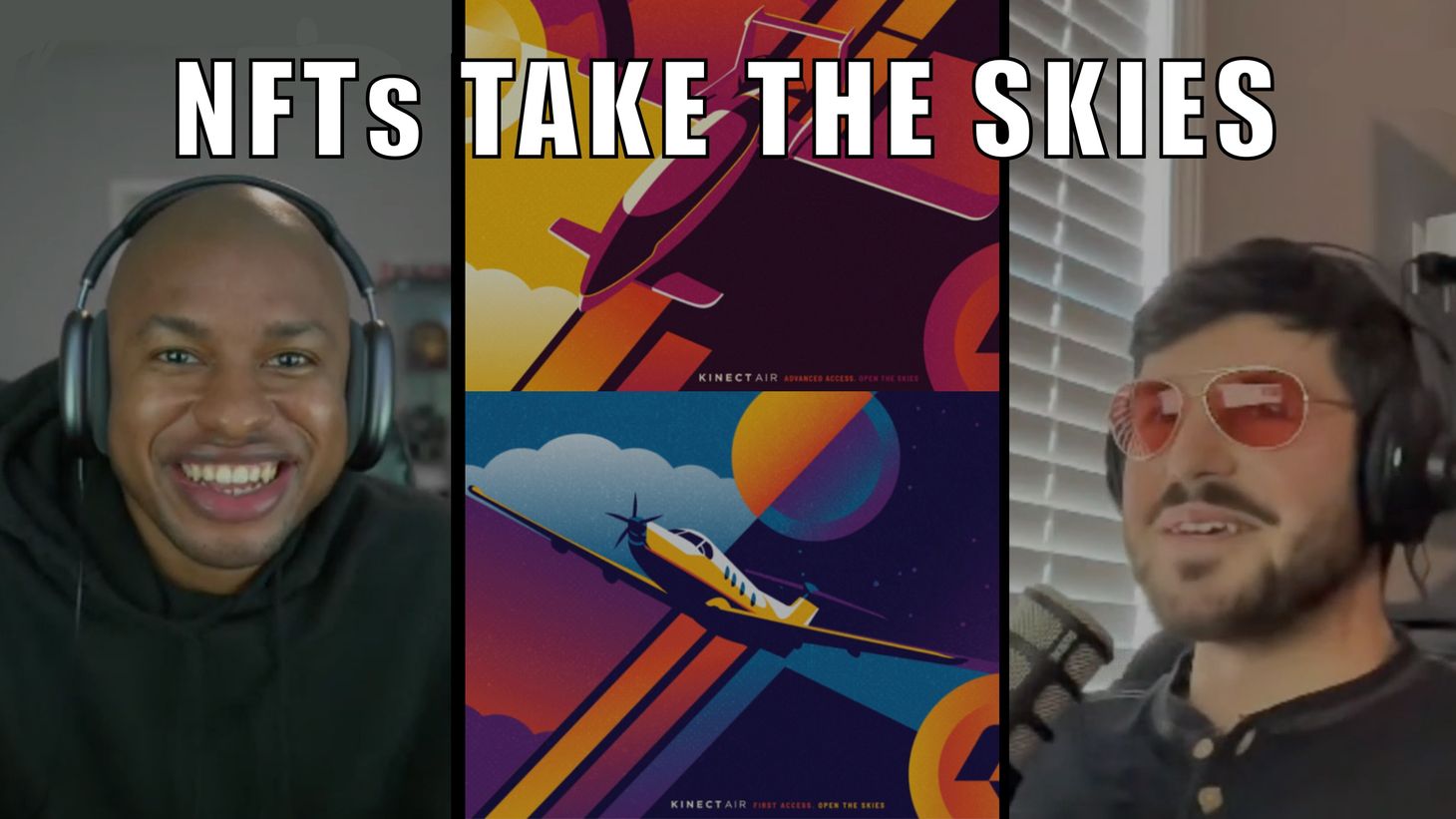 We've seen a lot of airline-related entries in NFTs over the last year or so. Honestly, more than we expected. AirBaltic comes to mind with their NFTs, which promote the various destinations that they service. Airbits created a PFP collection around pilots, biting the Meebits 3D voxel art style. And The Winding Tree is creating a decentralized travel marketplace.
But truthfully, none of the current developments seem like truly foundational shifts to the way that airlines can adopt NFTs and the various web3 movements.
That was until we spoke with the founders of KinectAir. Jonathan Evans, John Hilmes, and the rest of their team are disrupting the private air travel industry with their new servicing platform that combines the Uber model of on-demand travel with the AirBnB model of renting out unused assets (in this case private plane owners).
While they came across our desk initially for incorporating an NFT-based loyalty program, they're actually building a real company here. This isn't some flash-in-the-plan NFT idea. And furthermore, they're leaning into the decentralization movement heavily, also crowdfunding their company on WeFunder.
We weren't entirely sure what to expect when we had Jonathan and John on this week's NFT QT Show. But they truly blew us away with how they see the airline industry as a whole (not just private air travel) adopting the web3 tools including NFTs and DAOs.
To try and sum up this conversation would be a tall task. So we feel you should just take the 30min and tune into the show below:
In the episode, we discuss topics including:
How KinectAir is using NFTs for their loyalty program
The logic behind crowdfunding KinectAir
How KinectAir gives rev-share to private plane owners
How the travel industry will integrate web3 and decentralization?
How airlines will fly into the metaverse
Can flight schools integrate NFT tech in any way?
We hope you enjoy this week's NFT QT Show!
Ready to Learn About NFTs?
Join 11,000+ readers of NFT QT, a weekly newsletter packed with tips and actionable insights for people fascinated with NFTs just like you.