Blockchain-Based Crowdfunding… Will Kickstarter Be Dethroned in Web3?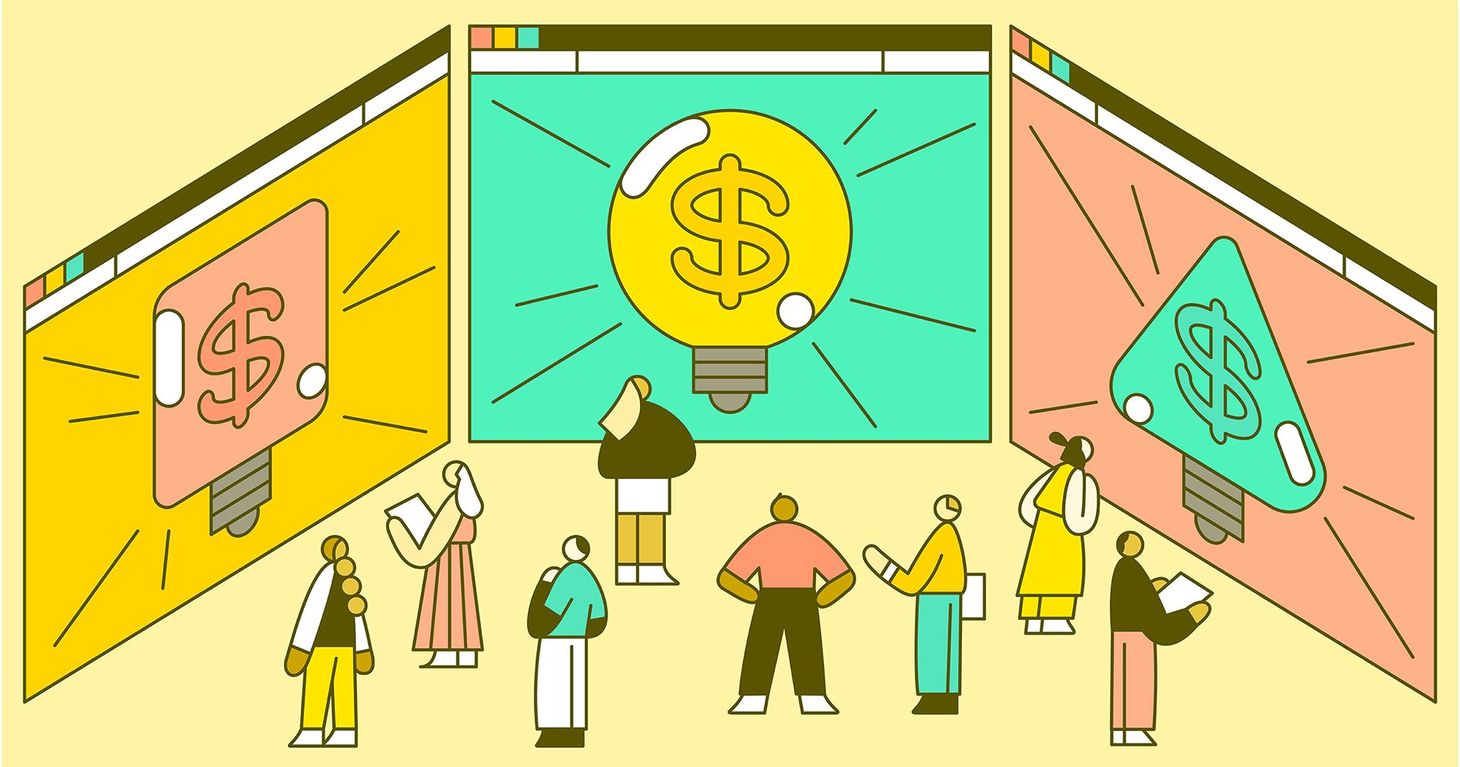 Crowdfunding made the power of the Internet exponentially more apparent. Anyone with an idea, a prototype, or just some compelling words could create a Kickstarter and have the opportunity to fund their dream by way of strangers worldwide. Now that blockchain development is in full-swing, can Kickstarter pivot before a blockchain-based crowdfunding competitor takes the helm?
Blockchain-Based Crowdfunding
Many blockchain developers are gunning for Kickstarter's spot atop the crowdfunding market. Just a few of the pioneers I've come across include Mirror, Crowdhero, Gamestarter, Tecra, and Meta-Fund.
Naturally, Kickstarter feels threatened by these new platforms. And they're already putting web3 plans into action:
The company said Wednesday that it will support the development of "an open-source protocol that will essentially create a decentralized version of Kickstarter's core functionality," according to a Kickstarter blog post published Wednesday. The protocol will live on a public blockchain and will enable anyone, "even Kickstarter competitors," to build upon or use it, the company says.

The protocol will be built on Celo, an open-source blockchain that uses the more environmentally friendly proof of stake system. The new company making the protocol does not have a name, according to Bloomberg, which also reports that Kickstarter expects to move its site over onto the protocol in 2022. – The Verge
I would be shocked if Kickstarter could adopt a decentralized protocol in less than a year's time. However, the stakes are quite high. And time is of the essence.
Who will assume the position at the helm of Blockchain-Based Crowdfunding? I really don't know. But what I do know is that it will bring with it many benefits.
Benefits of NFT-Based Crowdfunding
After thinking about this idea for some time, listed below are the major benefits of blockchain-based crowdfunding I see happening.
Digital Funding for Digital Products
The most obvious benefit for crowdfunding on the blockchain is that it's a more natural way to fund digital products. This is because NFTs can be issued to funders as a placeholder during development and later act as an Access Token once that digital product is released.
Gifting Crowdfunded Goods
On at least two occasions, I've funded a project on Kickstarter because I wanted to give the product as a birthday or Christmas gift once it was completely funded and developed. The problem, though, is that sometimes those products take months or years to actually be created and distributed to funders. With blockchain crowdfunding, if I'm issued an NFT in return for providing capital, then I can now use the NFT as my gift… And once the product is completed, that giftee now can redeem the NFT for "funding" that project.
Lifetime Funder
One trend I'm seeing take place on Mirror is a variety of creative professionals crowdfunding their careers – allowing funders to become part of that creative's journey for life. Blockchain makes it possible to become a Lifetime Funder. Rather than funding a specific product, you fund the creative professional and receive the output of their work whenever they'd like. In some cases this could also include monetary royalties. Regardless, blockchain and NFTs make it possible to maintain the connection between Funder and Creator over time.
Overall, crowdfunding and blockchain share the same DNA – that centralization is bad. And because these ideas are so closely related, it's only a matter of time until there is a behemoth in the blockchain-based crowdfunding space. Whether that behemoth will be Kickstarter is still TBD.
Ready to Learn About NFTs?
Join 11,000+ readers of NFT QT, a weekly newsletter packed with tips and actionable insights for people fascinated with NFTs just like you.